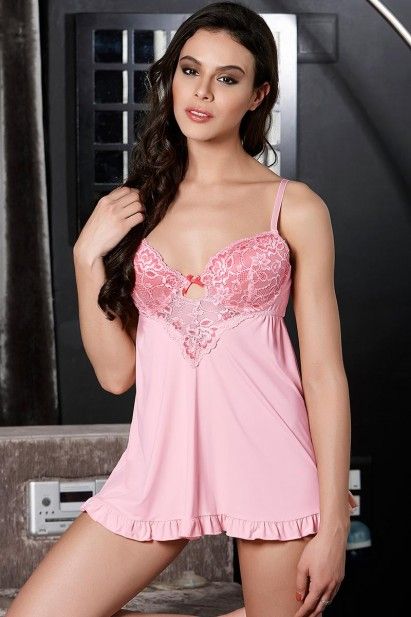 @ The MalaysianInsider.com
http://www.themalaysianinsider.com/malaysia/article/khazanah-invests-in-indian-online-lingerie-retailer
Khazanah invests in Indian online lingerie retailer
BY EILEEN NG
Published: 6 September 2015 4:40 PM
Malaysia's sovereign wealth fund Khazanah Nasional Berhad has invested in Indian online lingerie startup Zivame, a venture aimed at helping more women buy undergarments online minus the awkwardness of shopping in a physical store.
Set up in 2011, the Bangalore-based company has secured Rs. 250 crore (RM161.6 million) in funding from both Khazanah and Zodius Technology Fund in its latest round of fund raising exercise.
Zivame's existing investors Kalaari Capital, Unilazer and IDG Ventures were also reported to have participated in the exercise.
News portal The Hindu.com reported that Zivame is Khazanah's maiden investment in the India's booming e-commerce industry.
"It is one of our investments in the technology and consumer sectors in India. Our investments in technology (and) in India have been profitable," a Khazanah spokesman, who declined to be named, said in an email to The Malaysian Insider.
Despite the foreign investment and a circular from Putrajaya in January this year to government-linked companies and statutory bodies to hold off foreign purchases amid a gloomy economic outlook, Khazanah assured that it remained committed to its domestic investment role.
"At the same time, we carry on with our domestic investment role in Malaysia, which formed a significant part of what we do," the spokesman added.
Zivame, which means "radiant me" in Hebrew and English, was co-founded by Richa Kar to tap the online retail market for undergarments in India, where buying lingerie is still seen as an awkward experience for women there.
Many physical undergarment shops in India have limited designs and are manned by male staff.
Zivame, which reportedly sells one bra a minute, offers a wide range of sizes and more than 500 designs to choose from.
"I was sure that Zivame.com was the solution to lingerie woes of thousands of Indian women," Richa said in an interview posted on the undergarment site.
Richa, the company's CEO, said the money it raised would be used to expand the business by attracting more online shoppers, strengthening its merchandise and developing its technology.
The company had recently announced that it will launch a lingerie app as 60% of traffic to its site are from mobile devices.
In an interview with online technology industry portal TechCrunch, Richa said the company planned to open 100 stores all over India in the next two years for fittings, although no physical sales will be made at these outlets.
"Our experience stores are aimed at enhancing the consumer connection. Customers can walk in and have a personalised experience to get their size, become aware of their bust shape, and know the kind of products that they could buy.
"We won't be selling there, but visitors can place an order if they wish," she was quoted as saying by TechCrunch.
Khazanah India Advisors Pvt. Ltd executive director of investment Chinta Bhagat said focus will be on helping the online retailer build up their "institutional capabilities".
"With Khazanah coming on board, Zivame's funding needs are expected to be fully secure for the foreseeable future, and the focus will be on supporting them in building their institutional capabilities in the coming years," he was quoted as saying by financial news site Dealstreetasia. – September 6, 2015.
- See more at: http://www.themalaysianinsider.com/malaysia/article/khazanah-invests-in-indian-online-lingerie-retailer#sthash.AqbwmTL8.dpuf